The Marble Chapels and the Exploradores Glacier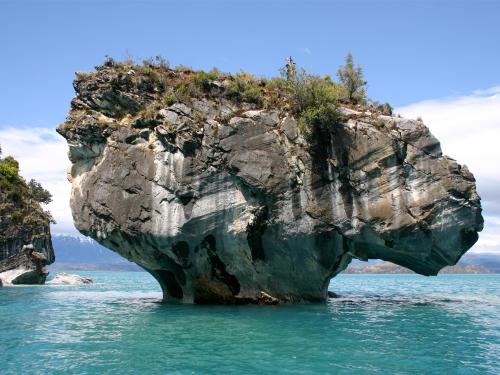 After breakfast you leave to Puerto Tranquilo. It is a beautiful drive along the northern shores of Lake Carrera, passing Lake Negro and the Leones River.
Just before arriving at Puerto Tranquilo, at one hour from El Mirador de Guadal, you can (weather permitting) take a boat tour on Lake Carrera to the Marble Caves, an intriguing geological formation formed by an island of marble polished by the turquoise colored water of the lake. The tour will last about an hour after which you could have a coffee at Puerto Tranquilo.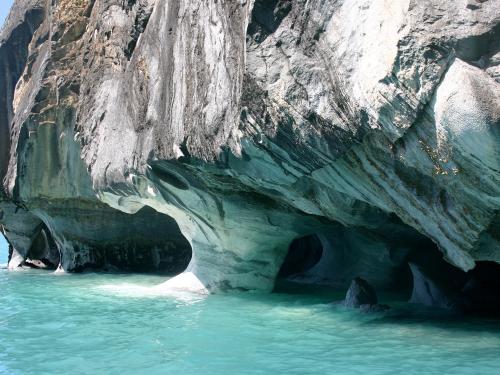 From there you take the road that leads to the Pacific coast (last 10km not finished yet). After about 50 km you will arrive at the starting point of the short hike to the Exploradores Glacier. At the end of the path you will arrive at a platform from where you will be able to enjoy the great view at the Exploradores Glacier.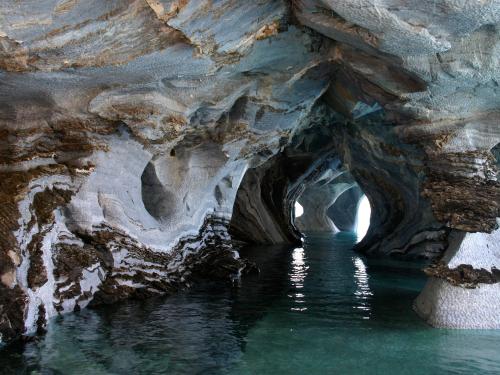 The way back to El Mirador de Guadal will take about 2,5 hours.
Duration: full day; Activity level: easy.